Easy Blade Change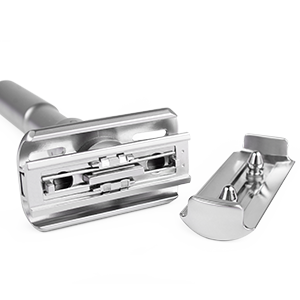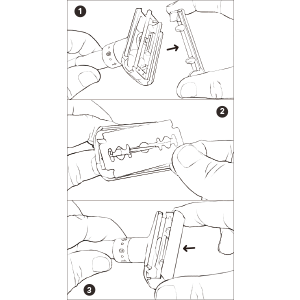 Unlike other razors that use a screw to hold the blade in place, this razor uses a clip. This design makes it easy to change the blade.
1. Pop off the top plate with your thumb.
2. Load the blade on the razor.
3. Pop the top plate back in place.
Caution: When you are changing the blade, please do so with dry hands. Always hold it on the sides of the head away from the sharp edges.